Torkiyan missions to Cerulea (the planet Earth) are always organized by two factions within their government: one that is interested in spreading the beliefs and culture of the Torkiyan people, and another more interested in the commercial and financial aspects of the endeavor. The ideology of these competing yet complementary views are clearly spelled out to the crews of the missions in their Mission Directives:
1. To spread Torkiyan Knowledge, Wisdom, and Truth
2. To advance the technology of endemic intelligent species with the goal of eventually connecting the two worlds
When the Torkiyan Mission 51 to Cerulea was organized about 500 Earth-years ago, two individuals represented these two factions: Petrus, a Torkiyan Ambassador and father of our protagonist Mat, and Major Tran, the Director of the Space Administration.
Mat's main loyalty was to his beloved father. In that sense, the Mission Directive to spread Torkiyan Knowledge, Wisdom, and Truth was more important than the commercial/financial directive. At least that's how Mat felt in the beginning. Things changed with the realities of his situation on Earth. Humans made it difficult to be altruistic, and he needed to survive.
The Spanish Missions of Alta California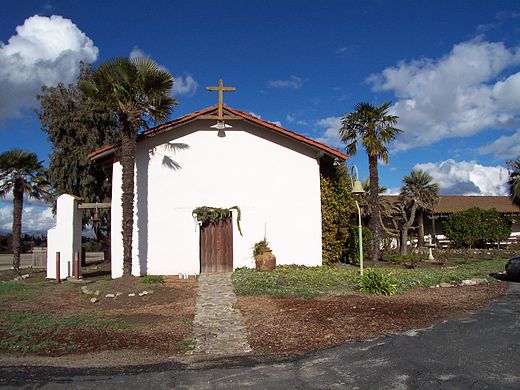 ~La Misión de Nuestra Señora de la Soledad is mentioned in the closing chapters of Mission 51.~
Several ideas came together when I first imagined the story of Mission 51. I wanted to honor my immigrant parents. I wanted to contribute to the immigration narrative in general, even if it was in some small way. I wanted to be honest about human nature, about our virtues and our defects. I thought about how invaders have decimated native cultures, all over the world and across recorded history. I thought about the waves of immigration that have come into the United States, and how they have changed the very face of America. And then it all crystalized when I thought about the Spanish missions in California, and when I realized the notorious events in Area 51 occurred at the same time as my parents' immigration to the US in 1954. The story simply had to be about missions and aliens! 😀
I am looking forward to the day this story is published. Pre-orders will make that happen, so I humbly request your help. If you have not pre-ordered yet, now is a great time! If you already have, I thank you very much!
This is going to be fun! 😀